Anticafé, the ideal setting for your events How about holding your next seminar in an inspiring location? Already more than 300 events organized this year, from 10 to 150 people. Discover our offers.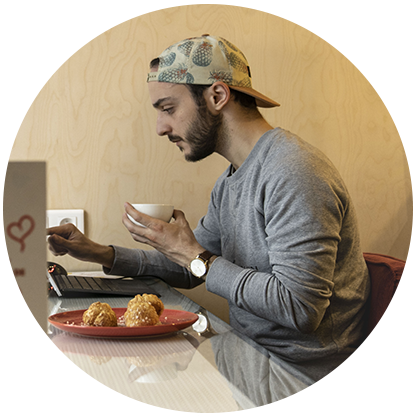 Inspiration
Event spaces often look alike. We offer unique and original spaces. A former art gallery, a renovated flower shop, a space integrated in the largest startup campus in the world… Each Anticafé is atypical and inspiring.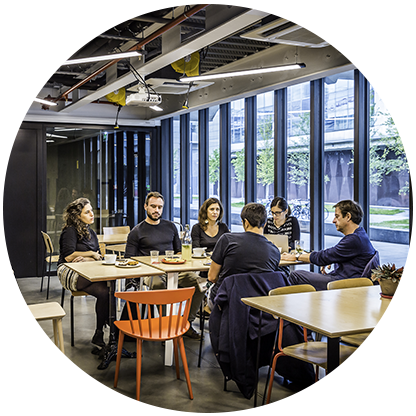 Togetherness
Anticafé brings first of all a warm atmosphere thanks to our baristas and our community of members. By giving a friendly welcome, by creating a playful and generous atmosphere, we wish to share our definitely optimistic and positive state of mind.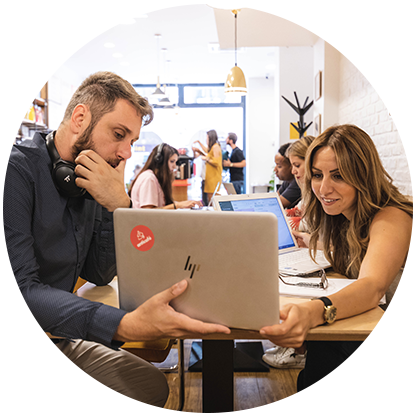 « A la carte » state of mind
Each event is unique. Each organization has its own culture and codes. We are organized to customize our services according to your desires. It is our spaces and our team that adapt to your needs and not the other way around. Each Anticafé is atypical and inspiring.
Our business offers
½ day
€69 excl. taxPER PERSON
4 hours of availability
between 9am and 7pm
Equipment & Services
Food & Beverages
Full day
€99 excl. tax PER PERSON
8 hours of availability
between 9am and 7pm
Equipment & Services
Food & Beverages
Cocktail
€69 excl. tax PER PERSON
4 hours of availability
between 6pm and 10pm
Equipment & Services

Cocktail dinner
½ day
€69 excl. taxPER PERSON
4 hours of availability
between 9am and 7pm
Equipment & Services
Food & Beverages
Full day
€99 excl. tax PER PERSON
8 hours of availability
between 9am and 7pm
Equipment & Services
Food & Beverages
Cocktail
€69 excl. tax PER PERSON
4 hours of availability
between 6pm and 10pm
Equipment & Services

Cocktail dinner
½ day
€69 excl. taxPER PERSON
4 hours of availability
between 9am and 7pm
Equipment & Services
Food & Beverages
Full day
€99 excl. tax PER PERSON
8 hours of availability
between 9am and 7pm
Equipment & Services
Food & Beverages
Cocktail
€69 excl. tax PER PERSON
4 hours of availability
between 6pm and 10pm
Equipment & Services

Cocktail dinner
½ day
€69 excl. taxPER PERSON
4 hours of availability
between 9am and 7pm
Equipment & Services
Food & Beverages
Full day
€99 excl. tax PER PERSON
8 hours of availability
between 9am and 7pm
Equipment & Services
Food & Beverages
Cocktail
€69 excl. tax PER PERSON
4 hours of availability
between 6pm and 10pm
Equipment & Services

Cocktail dinner
They plan their events with us