A little bit of background
Ideally located between the Comédie Française, the Louvre and the Opera, this Anticafé is the most international one! Close to the Palais Royal, it has an atypical setting and a basement in the shape of a chalet to make ideas bloom in this prestigious district

10 Rue de Richelieu 75001 Paris

M° Pyramides / Palais Royal
Mon-Thu: 9am – 9pm
Fri: 9am – 8pm
Sat-Sun: 10am – 8pm
Cabin room
Full privatization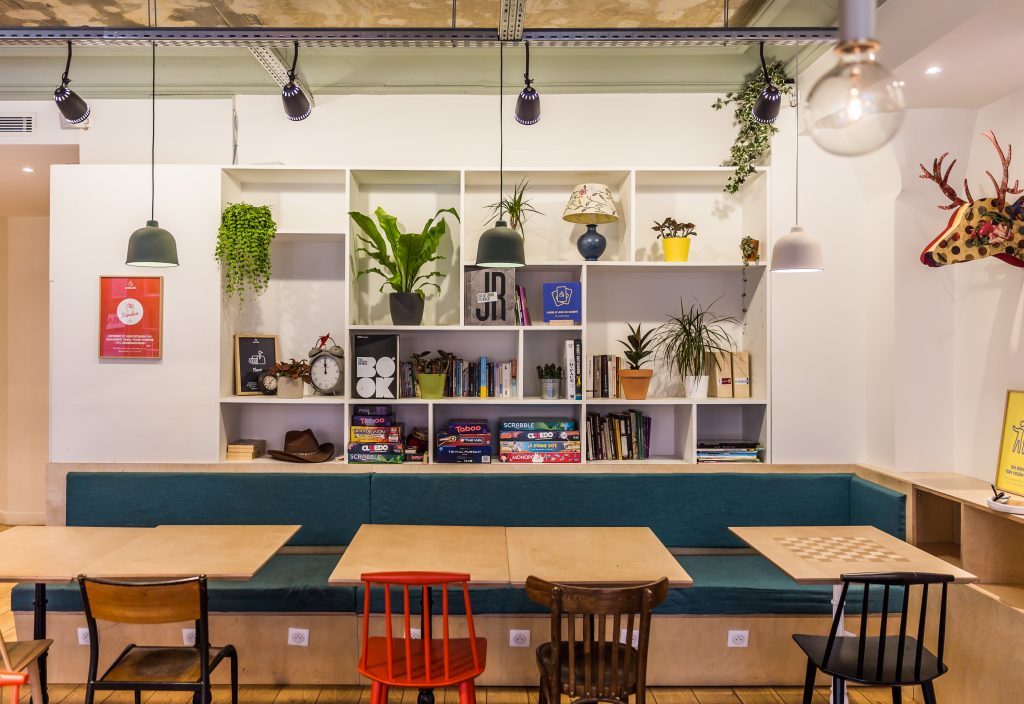 Cabin room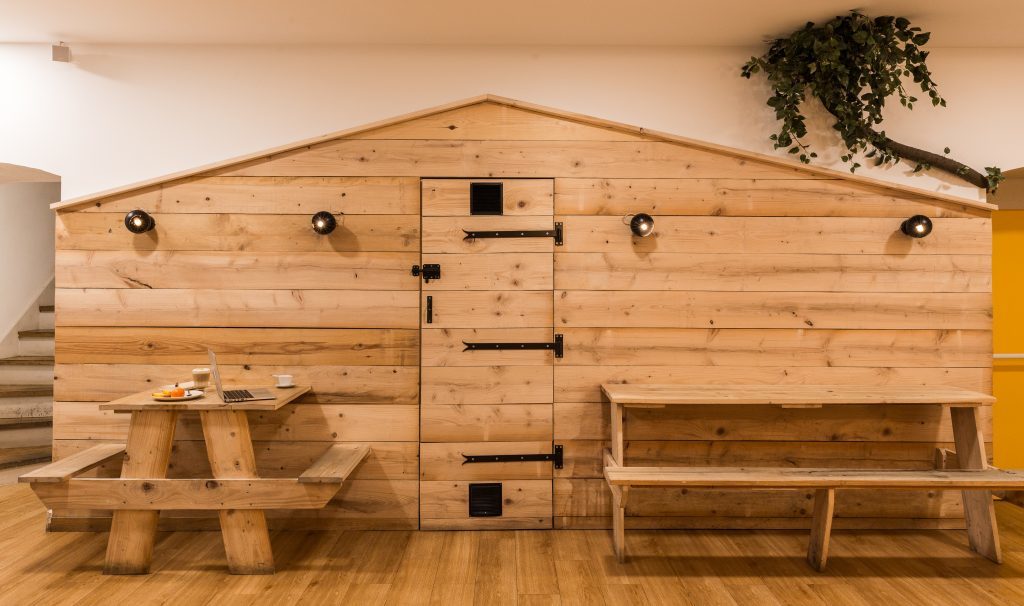 Full privatization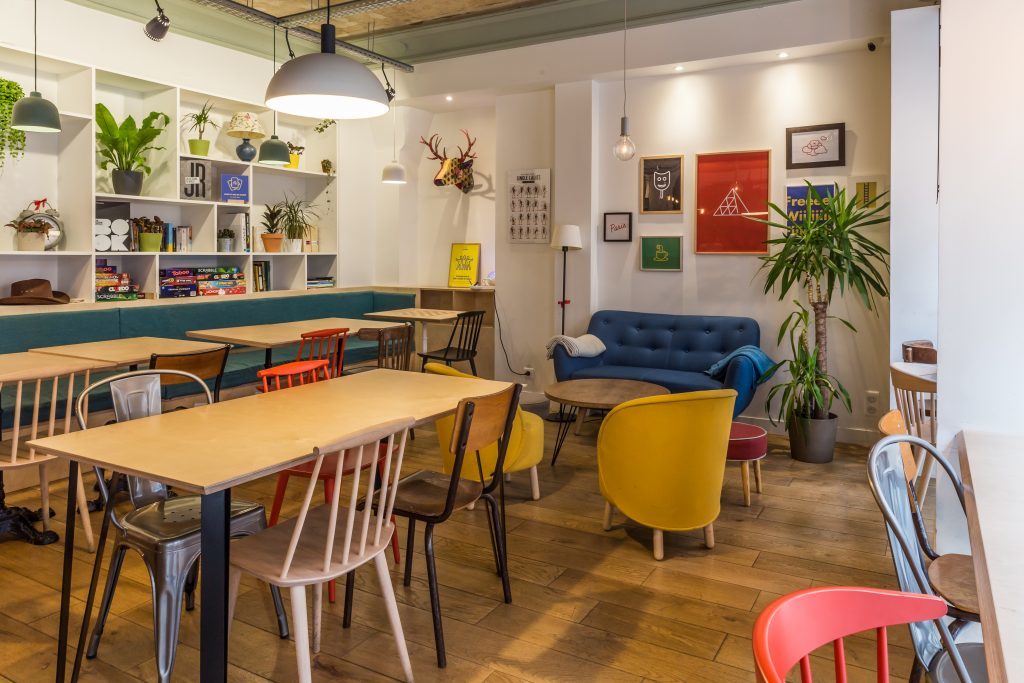 Full privatization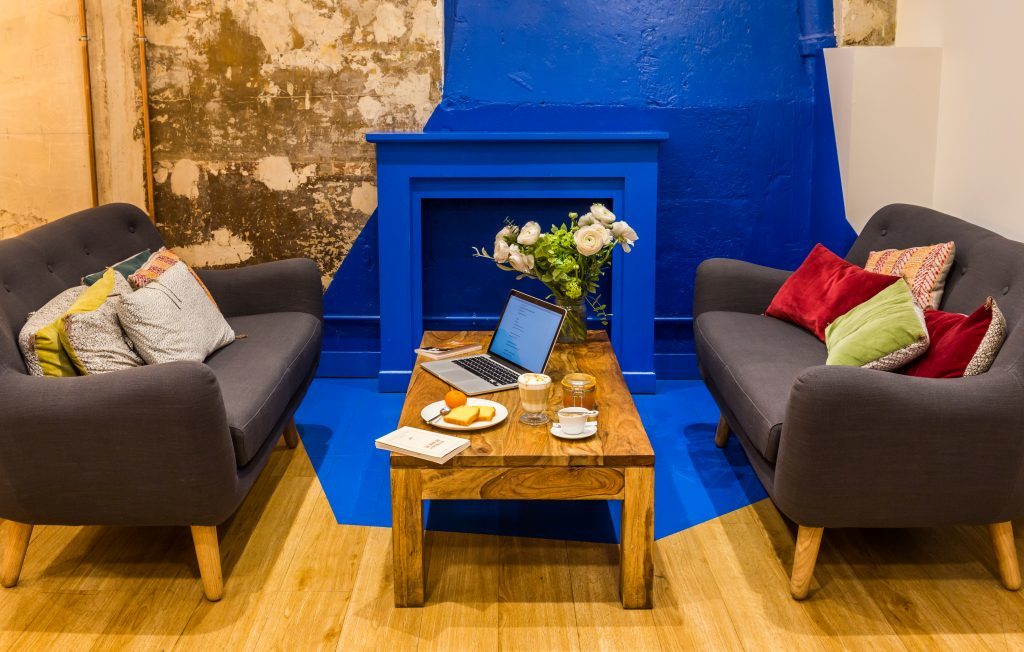 All the comfort you need
40m2, i.e. a maximum capacity of:
≤ 20 people in plenary
From €450 excl. tax for half a day or cocktail party
From €750 excl. tax for the whole day
100m2, i.e. a maximum capacity of:
≤ 30 people in plenary
≤ 45 people for a cocktail party
From €1450 excl. tax for half a day or cocktail party
From €2250 excl. tax for the whole day
Download our brochure [FR]
Hello, I'm Pauline! My distinctive trait: I'm small but I have a huge heart!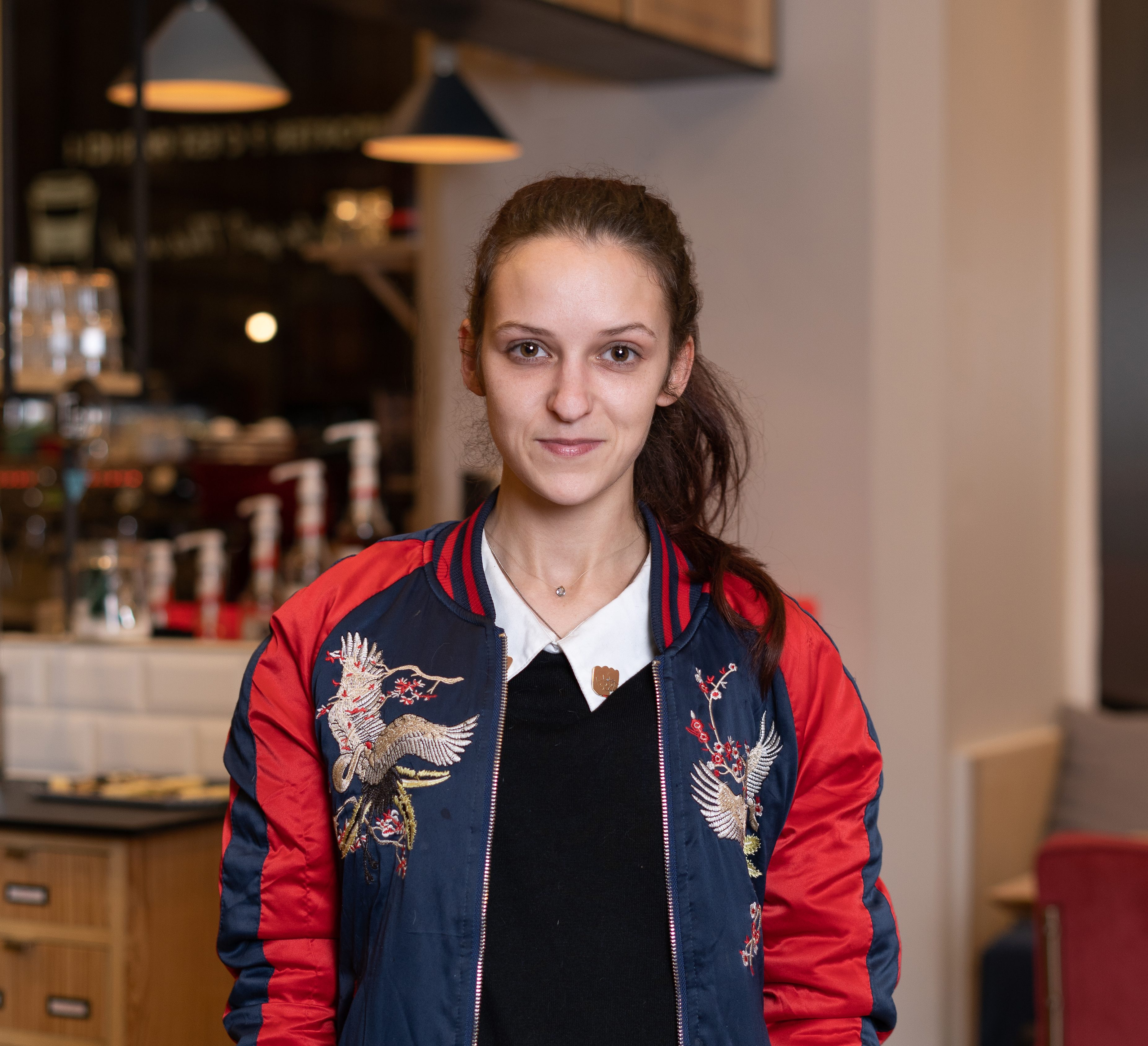 Our customers talk about it best
This place is amazing! The coffee is excellent.I had a great time there, the concept is really nice even if you don't want to work you can stay the staff are the most kindest I've seen during my stay in Paris. I recommend this place a 100%! I'll be back for sure next time!!
Incredibly good coffee. My husband and I are normally pretty fussy when it comes to our coffee (Good coffee is a necessity for Australians). We went there several times while we were staying in Paris and would have come sooner if we could have.The service is also fantastic. The people are warm and kind and the location is just a short walk from the Louvre.
Very nice place and very good concept. I suggest everyone to come here and have a nice hot drink
Great internet, nice staff
One of the best anti café in paris , for work , studying , enjoy this clean moderne Cosy and calm area with cookies buffet, cold and hot drink - the staff is very nice and helpful ! If you take the stairs down , you will find a big room that can be privatized with a video projector available ( only if you privatize) I give u a clue : try the capoccino and the macchiato
LAURENT L.
11:38 20 Nov 19
Very calm and very suitable for work. I really like the idea
Abdallah K.
08:48 20 Nov 19
Perfect cafe for a photographer who needs a fiber connection to upload gigabytes of photo files to clients. No membership necessary. Good prices, cozy, great service... and some of the best coffee in Paris if you're an afficcionado!!!
Stephen Z.
16:37 07 Sep 19
Came here to work for quite a long hour and this place was great. Internet speed was decent we even had a video conference without any problems. It get busier during the day so if you needed a good corner come early 🙂 Most people didn't work that long though so eventually you'll get a good spot anyway.
There are currently no events.
Sign up for our newsletter